P3 Steel Frame - Laser cut from mild steel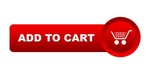 R 1100.00 -
Check Product color options in the cart
---
3D Drawing pen
Output Materials Type: Fused Deposition Modeling
Molding Method: 3D Modeling
Printing Area: Unlimited
Input: AC 100V-240V
Output: DC 12V 2A
Nozzle Diameter: 0.7mm
Fila. Diameter: 1.75 mm
Sprinkle Speed: Adjustable
Heating Temperature: 160 to 230 Degree Celsius (Adjustable)
Plug type: US plug
Adapter Cable Length: 145cm / 57.09"(appr.)
Filament Length: 327cm / 128.74" or 315cm / 124.02"(appr.)
Size: (L)X(W)X(H)19X4.5X3cm / 7.48''X1.77''X1.18"(appr.)
Features:
Dramatically lightened the Y axis carriage, in order to improve dynamic behavior.

Filament support included.

Fixed the problem with the upper left side (the extruder clashed with it), and also the problem of the nut that clashed with Y axis motor.

Modified the distance between the two pieces that make the Y axis tensioner, so as to hold the F624zz bearings with washers. Also, modified the hole diameter.

Y axis now measure 350mm, the extra 9mm are added on the front side.

Y axis bearing holder and Y axis belt holder are replaced by printed parts, as the metalic parts caused troubles.