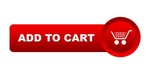 ---
Open the original schematic design, free development software interface download, also allow your needs to be modified, easy and convenient to download the program.
Can simply use sensors, all kinds of electronic components connection (such as LED lights, buzzer, buttons and photosensitive resistance, etc.), make all sorts of interesting work.
Using high-speed microprocessor controller (ATMEGA328), development interface and environment are all very simple, easy to understand, very suitable for beginners to learn.
Support ISP download function
Input voltage: DC 5V ~ 9V (No external power supply when connected to the computer)
Output voltage: DC 5V / 3.3V
Using Atmel Atmega328 microprocessor controller
1. Download the IDE arduino
Link: http: http://arduino.cc/en/Main/Software (Copy to open)
2. Download the USB chip driver
Link: http://www.5v.ru/zip/ch341ser.zip (Copy to open)
3. Plug in UNO development board, the driver will be installed automatically
4. Select the UNO from the die
6. The best choice first, arduino come with routine procedures, burn into it.